The CMMG Banshee Mk57 platform is designed to use FN Five-seveN pattern magazines and still offers the full range of AR15 operational features like last round bolt hold open, and can utilize standard AR15 triggers. 5.7x28mm has quickly become the personal defense weapon caliber of choice for many. Offering near .22 LR levels of recoil and performance that rivals 5.56mm at close range it's no surprise why. Even with a 5" barrel this BANSHEE sacrifices nothing when it comes to features.
Available in a variety of Cerakote finish options, the CMMG BANSHEE series represents the most innovative AR pistols and SBRs available today. From the stylized receivers and EML handguards, every BANSHEE is tailor-made to be the personal defense weapon you can always depend on. With full-length M-LOK slots on both sides and the bottom of the handguard as well as M-LOK between the top Picatinny rail sections, you'll always have enough space for those must-have accessories.
The AR15 platform is well known for its capability for customization but picking the right parts doesn't have to be a nightmare of homework. Every part including the full kit of ZEROED parts and accessories are made here in the USA with quality and attention to detail that is second to none and each BANSHEE comes equipped with a slew of ZEROED parts standard.
Features
ZEROED Pistol Grip
ZEROED 60°/90° Ambi Safety
ZEROED AR15 Ambi Charging Handle
ZEROED AR15 Bolt Catch
ZEROED AR15 Polymer Dust Cover
Zeroed Linear Compensator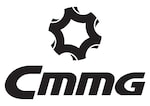 Made In United States of America