The EVO E9 Lightweight Series was intended from its inception to evolve.  In today's market you'll find more and more handguns equipped with electronic sights, while the requirement for smaller and lighter also increases.  The E9-LW meets both of these demands, featuring a lightweight aluminum frame, with a shortened and thinned 4″ slide topped with a Vortex Venom® red dot sight.
The E9-LW is the first model in the EVO series equipped with a red dot sight.  The 6 MOA dot promotes rapid target acquisition, while providing a precise point of aim.  Featuring 25 LPI checkering, and fitted with a Chen Gen2 magwell, it is the ideal choice to add a 360 degree funnel, without increasing the height of the frame.  Finished out with the exclusive Labyrinth grips, seven top slide and special front and rear cocking serrations, the E9-LW continues the striking appeal of the EVO series. Optimized for 9mm, it retains 100% 1911 controls and handling characteristics, and features an external extractor, easy-to-change front sight, fluted bull barrel, and a flat wire recoil spring system.  Hand-built completely from fully machined components, loaded with custom features, and backed by a written Lifetime Warranty.
Features
4″ slide, thinned substantially for weight reduction.
Single stack Bobtail® frame.
Exclusive 25 LPI checkering on forestrap and Chen Magwell Gen2.
7-top custom cut slide with special front and rear serrations.
External extractor.
Easy to change black front sight.
6 MOA Vortex Venom® red dot sight.
Bull barrel.
Guide rod with flat wire recoil spring system.
Custom options included: recessed slide stop, flush barrel with recessed crown.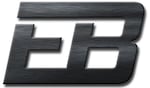 Made In United States of America