This full size M&P9 pistol is chambered in 9MM Luger and has a barrel length of 4.25 inches. The frame is built with T6 Aluminum keeping it lightweight like its polymer counterpart, but the more rigid foundation allows for less flex and torque during firing to help enhance accuracy. A major advancement found in the M&P9 M2.0 Metal OR is the enhanced sear. This new sear, coupled with the M2.0 flat trigger, gives the user a shorter take-up, cleaner break, and crisp reset for faster follow up shots.
Features
Optimal 18-degree grip angle for natural point of aim.
Four interchangeable palmswell grip inserts for optimal hand fit and trigger reach – S, M, ML, L.
Textured polymer front strap.
Wide slide stop.
Reversible magazine release.
Slide cut for optics.
M2.0 flat face trigger for consistent finger placement that allows for more accurate and repeatable shooting.
Picatinny-style rail.
Forward slide serrations.
Low barrel bore axis makes the M&P pistol comfortable to shoot, reducing muzzle rise and allowing for faster aim recovery.
Enhanced sear for lighter, crisper trigger let-off.
Accurate 1 in 10 twist barrel.
M&P's patented take-down lever and sear deactivation systems allow for disassembly without pulling the trigger.
Comes with two 17-round magazines.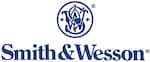 Made In United States of America
Specifications
Product Information
| | |
| --- | --- |
| Cartridge | 9mm Luger |
| Action Type | Semi-Automatic |
| Capacity | 17+1 Round |
| Magazine Quantity | 2 |
| Weight | 30 Ounce |
| Overall Length | 7.4 Inches |
| Barrel Length | 4.25 Inches |
| Barrel Material | Stainless Steel |
| Threaded Muzzle | No |
| Compensated | No |
| Front Sight | White Dot |
| Rear Sight | White Dot |
| Slide Material | Stainless Steel |
| Slide Finish | Tungsten Gray Cerakote |
| Frame Material | Aluminum |
| Frame Finish | Tungsten Gray Cerakote |
| Grip Style | Stippled |
| Grip Color | Black |
| Country of Origin | United States of America |
| Trigger Type | Striker |
| Safety | Trigger |
Delivery Information
| | |
| --- | --- |
| | |
| Shipping Weight | 2.925 Pounds |